Welcome to the N.I.A Database - Please Login to ensure full confirmation.
LOGIN USERNAME: XXXXXXXXXX
PASSWORD: XXXXXXXXX
PLEASE WAIT......
..........
......
....
...
..
.
Login Confirmed! Welcome XXX. XXXXXXX XXXX
*OPENING FILE - Mageran New Republic - Wolfsrudel*
..........
......
....
...
..
.
:: Mageran New Republic - Wolfsrudel - Information ::
---
<<:: General Information :: >>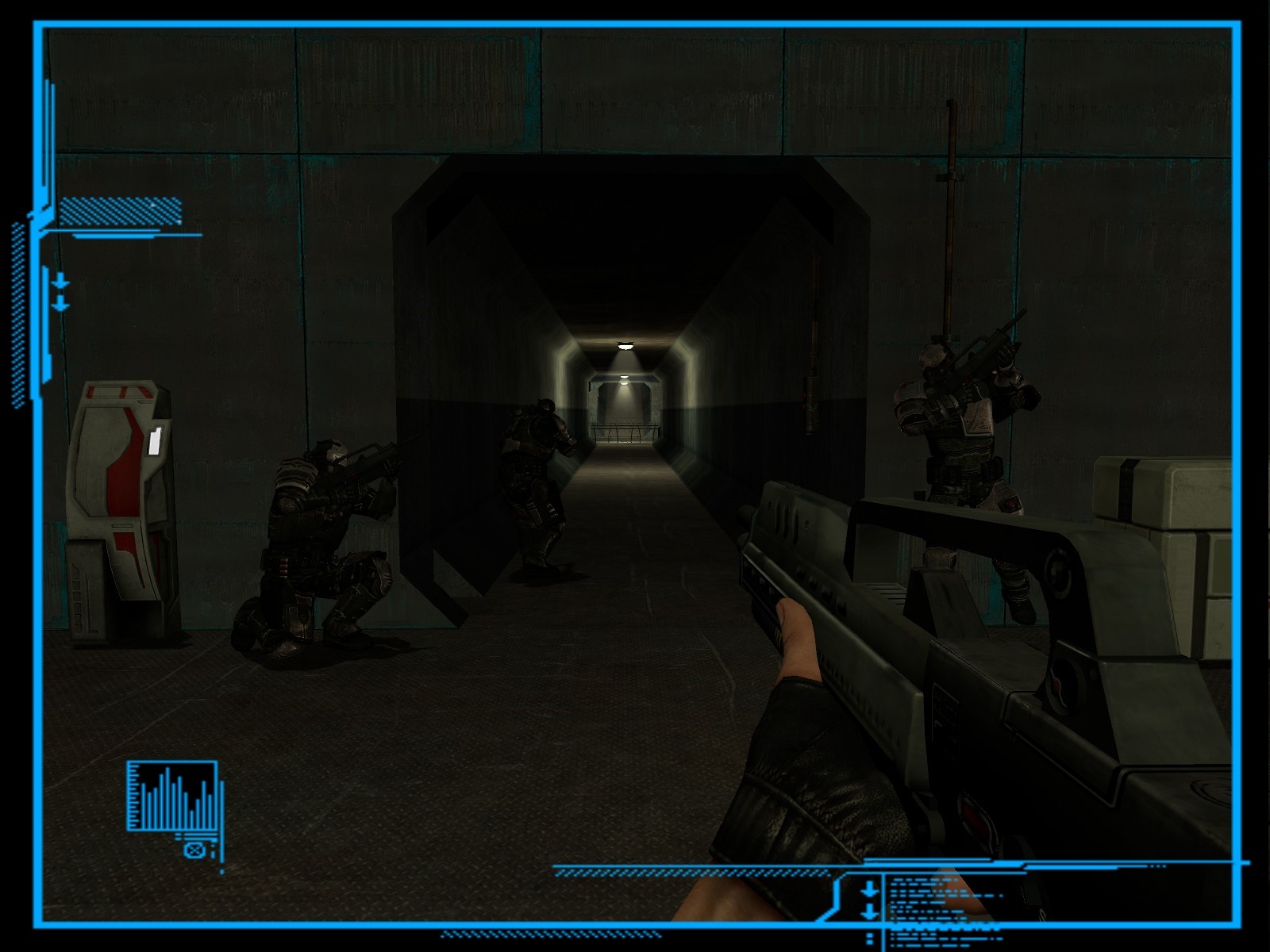 **Recovered helmet cam view of Mageran Soldiers boarding an N.I.A Ship**
General Background:-
During the opening years of the war, it had been reported of multiple ships across the galaxy belonging to the New International Alliance had suddenly begin to completely vanish along with their communications. At first, it was completely unknown to why this had happened, though it was expected that the Mageran New Republic were behind the sudden disappearing ships, and the Alliance were right. After a failed attempt and plenty of Intelligence from agents acting within the Mageran New Republic. A mix between a naval and infantry group named 'Wolfsrudel' a German translation of 'Wolf Pack' are groups of ships filled with Infantry highly skilled and trained in order to hunt down unsuspecting ships and attempting to board them. They usually target ships which are on their own across the galaxy or they attempt to take away any ship which is far behind of an Alliance Naval Fleet. The Wolfsrudel would commonly be covert in their mission and attempt to get close towards an Alliance ship before attempting to board it. Once they have boarded the ship, they would usually ensue that the ship they have boarded are unable to use any of their Communications or any of their counter measures, once they have done this. They would completely break their covert to then begin killing the members inside the ship by forcing the Airlocks open and then begin bringing in boarding parties into the ship. Eventually, if all goes well for them they eventually take the ship for themselves and send it back towards Mageran Lines with nothing but a Skeleton crew.
---
<<:: Notable Conflicts ::>>
---
____________________________________________________________________________________________________________________________________________________________________________________________
[SN-O] Archer: Fuck sake Dinu
【Okarin】: xD
【Okarin】: >If her age is around the clock. She's old enough to take the cock!
[SN-O] Archer: LOL