Breaking News: Colossus Attack, entitled in Flames

40,000 Dead within the first 2 Hours.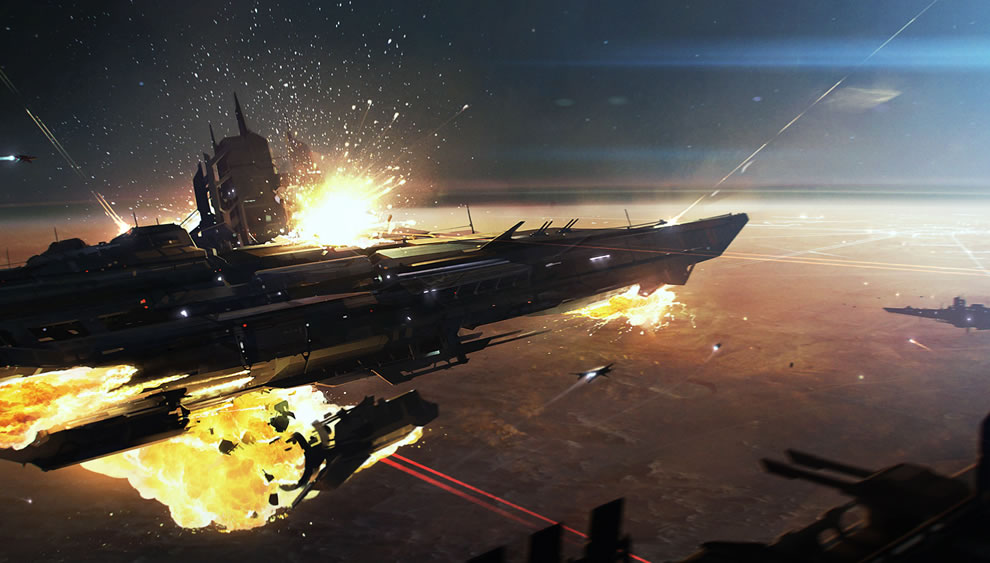 Prior to the Civilian colonies on Colossus being attacked. Many soldiers, men and women were sent towards the colony planet to embark on a mission to remove the Magera threat off the face of the world. Though this attempt was engulfed in flames and chaos. After Sky Marshall Alexander Federici made his speech. Thousands of soldiers embarked on this mission. As they began to get closer to Colossus, they were met with nothing but a heavy and fierce fighting of the Magera threat. 

Ships, drop-pods. And even drop ships were destroyed in this attack. Many N.I.A Soldiers were killed during the first wave. Many soldiers were scattered during the landing. And wrecks of Transport ships are now let to be scattered across the universe. Many bodies were also left during the battle making them unrecoverable. Each wave the N.I.A forces put upon the Magera, their threat became more fierce. The battle finally came to an end, resulting to a Magera victory.
Many Sailors, Soldiers and Pilots died during this attack. Resulting in 60,000 N.I.A Military losses. A heavy loss, a massive mistake. And a sheer embarrassment  to the N.I.A. As this attack ended, only few made it back alive. Their ships being heavily damaged. Many other soldiers wounded on their ships. 20,000 are left wounded and demoralized after this attack. 
As of now we are left to mourn the loss of the 60,000 soldiers who never made it back to earth alive. May they all rest in peace. May their deaths make us stronger and more willing to fight against these enemy forces. These animals, and these treacherous foes to the N.I.A Order. The N.I.A are not finished with them yet.
More news of this will arrive later, but now. We mourn our losses and we will support the families who have lost one of their own this day. 
- Written by James Cooke. Alliance Journalist
*As Follows of the post. A huge wall of Sailors, Pilots and soldiers names begin to stack below the article. All of them starting to show all the M.I.A and K.I.A Soldiers who were lost or never found during the entire attack..*
____________________________________________________________________________________________________________________________________________________________________________________________
[SN-O] Archer: Fuck sake Dinu
【Okarin】: xD
【Okarin】: >If her age is around the clock. She's old enough to take the cock!
[SN-O] Archer: LOL