Welcome to the N.I.A Database - Please Login to ensure full confirmation.
LOGIN USERNAME: XXXXXXXXXX
PASSWORD: XXXXXXXXX
PLEASE WAIT......
..........
......
....
...
..
.
Login Confirmed! Welcome XXX. XXXXXXX XXXX
*OPENING FILE - J81 Mk. II  - Flamethrower*
..........
......
....
...
..
.
 :: J81 Mk. II Flamethrower - Information ::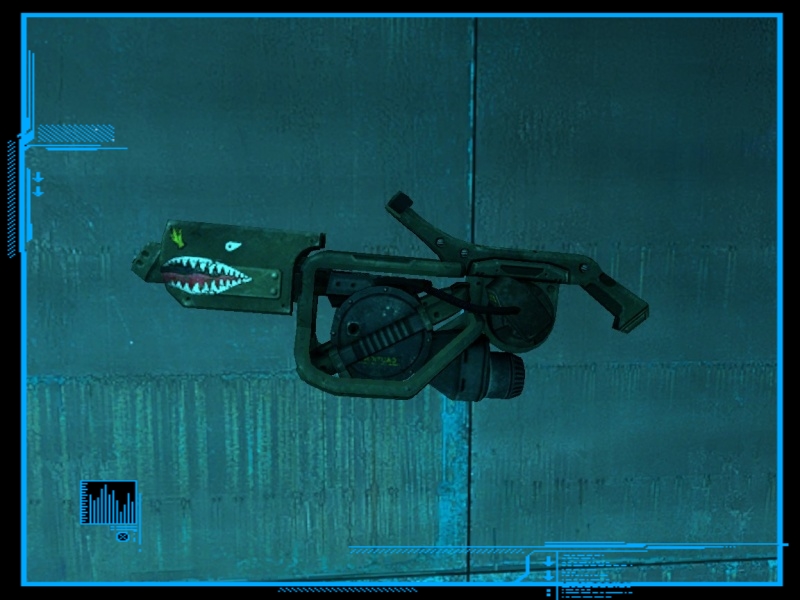 Name:- J81 Mk. II Flamethrower

Manufacturer: N.I.A Research & Development

Calibre:- Pyraite Liquid Fuel

Action:- Continuous Pump

Magazine:- 100 Fuel Units

Rate of Fire:- Continuous 

Notes:- Very dangerous due to it's primitive design. Snipers mostly target these soldiers due to the canisters on their back and their lethality. Due to extraditions the canisters do not explode when shot. It would simply leak fuel. Snipers or any hostile enemy will fire at their body.  
Development:- Before the war started, the New International Alliance set out in order to build and create more colonies further out into the universe. Though even with the mass expansion and development of new colonies in different world. The New International Alliance found out that an arachnid-like race which are very similar to Earths insects / bugs are also doing the same thing. The Xenomorphs were beginning to cause problems to the engineers and companies which were assisting on helping build these new colonies. They would usually begin to attack workers and possibly even kill them. Due to these incidents of workers being killed. The New International Alliance developed the J81 Mk. II Flamethrower, slightly different from the original by the mechanism used to help cool the flamethrower in order to continue spitting out flames. This particular flamethrower was developed for New International Alliance so Infantry teams were able to journey through the Xenomorph hives and attempt to burn them out. 
Eventually, the J81 saw combat during the war with the Alliance and the Mageran Forces. The J81 was used against the Magera and sometimes even used against the Alliance forces to do what the main job of a Flamethrower is during war time, clear out bunkers and areas which are difficult to get into. This would prove to be one of the more bruital weapons of the New International Alliance to of ever of used during the War. Clearing out Bunkers, buildings and even vehicles. It has seen action during the early years of the war.
Used In:-
New International Alliance Colonial Occupation [2120-2240]
Mageran & Alliance War [2235-2240]
____________________________________________________________________________________________________________________________________________________________________________________________
[SN-O] Archer: Fuck sake Dinu
【Okarin】: xD
【Okarin】: >If her age is around the clock. She's old enough to take the cock!
[SN-O] Archer: LOL